Arvada's Leader in Pressure Washing Services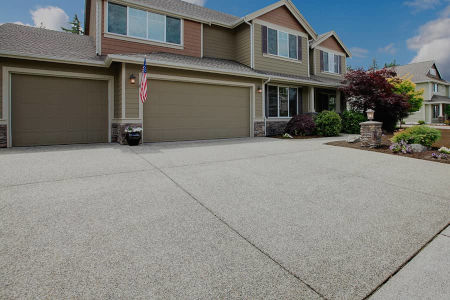 If you're in search of exceptional pressure washing and unmatched client service in Arvada, then look no further than Northern Colorado Window Cleaning! We offer complete pressure and soft washing to relieve your home of unsightly organic growths, surface stains, dirt and grime buildup, and a variety of outdoor debris. From servicing your roof down to your driveway, there's no job our seasoned pros can't handle. Don't let noticeable eyesore have your visitors and neighbors doing a double-take. Invest in quality pressure washing that will turn your home into the jewel of the neighborhood and help it stay beautiful and sturdy for years to come! If you're in Arvada and want to fully restore the appeal of your property, then waste no time in contacting Northern Colorado Window Cleaning! We can't wait to show you why you'll want to keep doing business with us for years to come!
Protect Your Investment with Arvada Solar Panel Cleaning
Solar panels are a great investment for your Arvada property that can help you save money and greatly improve your home's energy efficiency. To ensure that your solar panels keep performing at top capacity and that your investment is worthwhile, regular solar panel cleaning is necessary. At Northern Colorado Window Cleaning, we specialize in removing built-up dirt, pollen, and dust that block sunlight from reaching the solar cells on your panels and compromise optimum energy efficiency. Don't let grime accumulation keep your solar panels from yielding the results you're looking for! Call us today and get the most out of your solar panel investment.
Restore the Look of Your Home with Arvada Pressure Washing
Dirty exteriors can throw off your Arvada home's aesthetic and subtract from your curb appeal significantly. There's no way to avoid gradual dirt buildup on the outside of your home, but you can easily restore your exteriors to near perfection with quality pressure washing services on a regular basis. At Northern Colorado Window Cleaning, our experts offer these services and more at affordable rates so that you can keep your exteriors looking their best throughout the year. Don't let surface stains and unsightly grime keep you from taking pride in your property! Call us today and ask about pressure washing for your home.
Keep Your Windows in Excellent Shape with Professional Window Cleaning
At Northern Colorado Window Cleaning, our team specializes in perfecting the look of your windows and keeping them in good condition over the years. We remove pollen, finger and handprints, dirt, and dust in no time and get your windows shining like new again so that your home stays looking its best. Regular window cleaning also ensures that your windows hold up well over time and greatly reduces the chance of a premature replacement. If your Arvada property is suffering from dirty, spotty windows, then call us about window cleaning today!
Reviews & Testimonials on Northern Colorado Window Cleaning in Arvada, CO
There are currently no reviews or testimonials for Arvada, CO. Check back soon!
OUR LATEST ARTICLES
How Clean Windows Can Benefit Your Health

For the most part, we clean our windows because they get dirty, and clean windows are prettier than dirty ones! But you'll be surprised to learn that there are more benefits to having clean windows t […]

Why Get Your Windows Cleaned

We all like to be DIY kings and queens but sometimes there are certain chores around the house that should be left to the professionals. Window Cleaning is one of those chores that require certain to […]