Solar Panel Cleaning Helps You To Maximize The Effectiveness Of Your Solar PV Performance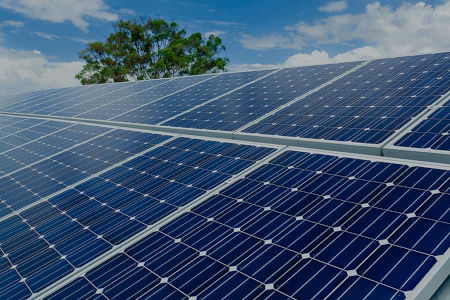 At Northern Colorado Window Cleaning, our expert solar panel cleaning keeps your solar panels functioning properly, looking flawless, and lasting for decades. Our pressure washing specialists remove grime and debris from your panels, maximize their energy efficiency, and defend against undue wear and tear so that you can enjoy a long and fruitful service life from your solar panels.
Why You Need Professional Solar Panel Cleaning
Better Efficiency
Solar panel cleaning ensures that caked-on dirt and grime aren't preventing your panels from absorbing solar energy and maximizing your home's efficiency. According to experts, clean solar panels can see as much as a 20 percent increase in efficiency after a cleaning service, a significant improvement from dirty panels.
Improved Appearance
Grimy and streaked solar panels can bring down your curb appeal and subtract from your home's overall beauty. With solar panel cleaning, you can get rid of any unsightly buildups and debris, making your panels look messy and restore your home's attractive aesthetic.
Extended Longevity
According to experts, solar panels have a lifespan of approximately 25 years with proper care and maintenance. To ensure that your solar panels achieve this longevity, regular cleaning is necessary and recommended. Don't let neglect cut short the life of your solar panels; invest in solar panel cleaning services, and enjoy decades of functionality!
Damage Inspection
When having your solar panels cleaned, you're also allowing technicians to spot any problems or damages that might need repairs before they become more serious. Protect your panels and your investment with regular cleaning services so that you won't face an unexpected replacement.
Take advantage of our solar panel cleaning and get the most out of this investment for your home! Don't forget to ask our team about our expert window cleaning to complement your fresh and clean solar panels, too!
OUR LATEST ARTICLES
How Clean Windows Can Benefit Your Health

For the most part, we clean our windows because they get dirty, and clean windows are prettier than dirty ones! But you'll be surprised to learn that there are more benefits to having clean windows t […]

Why Get Your Windows Cleaned

We all like to be DIY kings and queens but sometimes there are certain chores around the house that should be left to the professionals. Window Cleaning is one of those chores that require certain to […]