Our Superb Window Cleaning Will Make Your Windows Shine, Inside And Out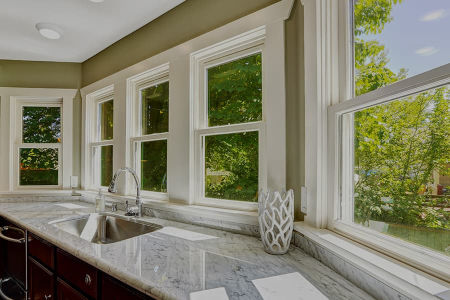 Not only do we have trustworthy pressure washing services, we can also make your windows look brand new again! At Northern Colorado Window Cleaning, making windows gleam like new is our specialty! Our premier window cleaning brightens and protects your windows and helps bring your curb appeal to an all-time high! Don't let smudges, grime, streaks, and other eyesores on your windows keep your home from looking its best. Call us today for more information on our window cleaning, and don't forget to ask about our gutter and roof cleaning services, too!
Why You Should Invest in Window Cleaning
Improved Curb Appeal
Dirty windows stand out like a sore thumb and drive down the overall curb appeal of your property. Window cleaning perfects this prominent feature of your home and makes it much more attractive to prospective buyers. Clean and attractive windows help you sell your home faster and for better value.
Increased Longevity
Window glass is a porous material that absorbs and accumulates dirt and dust particles over time. This buildup can result in the weakening of your window glass and cause it to break down faster. Regular window cleaning keeps your windows from hoarding dirt and grime that could send them to an early grave. By investing in this service as needed, you're increasing the lifespan of your windows and saving yourself the hassle of a premature window replacement. Preserve your windows for as long as possible by scheduling professional cleaning with us as needed.
Better Energy Efficiency
During cold periods, sunlight that streams in through your windows provides a natural and free form of warmth for your home that spares you from using so much electrical heating. However, dirty windows can block out sunlight and reduce its warming power in your house. This situation not only decreases energy efficiency but also drives up your monthly utility bill. Regular window cleaning clears away dirt and debris from your windows and prevents them from depriving your home of natural warmth when you need it most. Say no to dirty, inefficient windows and yes to saving money and lower energy use!
Improved Lighting
Clean windows allow more light into your home and make it appear brighter and bigger inside. Who can resist such a benefit?
Make window cleaning a top priority for your home this year and call Northern Colorado Window Cleaning to set up service!
---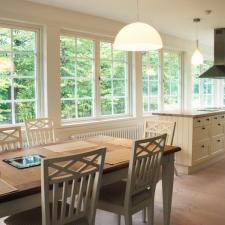 Window Screen Replacement
Window screens are designed to last, but at some point, they're going to need to be replaced. Whether it's due to damage, age, or changing tastes, Northern Colorado Window Cleaning is the local pressure washing company you can trust for all of your window screen replacement needs.
Learn More About Window Screen Replacement
---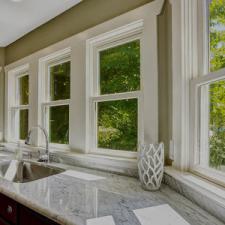 Window Screen Repair
While your window screens might not be the first thing that comes to mind when you think of your home's windows, they still serve a very important function for your home.
Learn More About Window Screen Repair
---
OUR LATEST ARTICLES
How Clean Windows Can Benefit Your Health

For the most part, we clean our windows because they get dirty, and clean windows are prettier than dirty ones! But you'll be surprised to learn that there are more benefits to having clean windows t […]

Why Get Your Windows Cleaned

We all like to be DIY kings and queens but sometimes there are certain chores around the house that should be left to the professionals. Window Cleaning is one of those chores that require certain to […]