Northglenn's Leader in Pressure Washing Services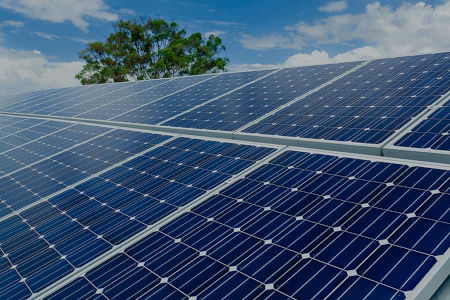 At Northern Colorado Window Cleaning, we specialize in exceptional pressure washing for the property owners of Northglenn and surrounding communities. Our passion for quality exterior cleaning and dedication to outstanding client service sets us apart from other local businesses and guarantees you the finest results with every job. If your Northglenn home is burdened by unsightly surface stains, mold and mildew growth, algae, or built-up dirt, then our dependable pressure washing is just what you need to restore its beauty and give it new life! We offer complete pressure and soft washing to give all your exteriors the deep clean they need to look great and to hold up well over time. To find out more about our list of services or to set up an appointment for your property, call us or fill out our online form. We can't wait to hear from you and welcome you to our network of highly satisfied clients!
Maintenance Your Solar Panels with Northglenn Solar Panel Cleaning
If the solar panels on your Northglenn property become overrun with caked-on grime, dead leaves, and animal droppings, then they'll undoubtedly have difficulty in yielding optimum energy efficiency. This is because these buildups can prevent sunlight from reaching solar cells on your panels. Dirty panels can also hurt your property's curb appeal by giving it an untidy appearance. That's why cleaning and maintenance are absolutely necessary for your panels. Northern Colorado Window Cleaning offers effective solar panel cleaning that removes any grime buildup or obstacles that may be blocking the sunlight from your panels and decreasing their energy efficiency. Professional cleaning with us also ensures that your solar panels reach their maximum lifespan so that you can enjoy years of clean and sustainable energy. Get the most out of your investment and keep your solar panels functioning at their best with Northern Colorado Window Cleaning's unmatched solar panel cleaning!
Preserve the Quality of Your Exteriors with Northglenn Pressure Washing
Your exteriors take a real beating from daily exposure to outdoor elements, and gradual wear and tear over time is unavoidable. However, regular pressure washing is one of the most effective ways to prevent future damage and restore the look of your exteriors significantly. It also offers a chance for technicians to inspect these areas of your home and locate spots that need small repairs. By scheduling regular pressure washing, you're taking great strides to ensure that your exteriors hold up well over the years and won't need replacement prematurely. At Northern Colorado Window Cleaning, our seasoned pros deliver the pressure washing you need to preserve your exteriors and make them look new again. If you're in the Northglenn area and want to give your home the care it needs, then don't hesitate to call our team and ask about our pressure washing services!
Improve Your Home's Appearance with Professional Driveway Cleaning
Your driveway is a noticeable feature of your home, and one that is frequently plagued by stains and grime. Dirty driveways can decrease your curb appeal and throw off your home's entire aesthetic, leaving you with a lackluster street view. Fortunately, Northern Colorado Window Cleaning is here to restore the look of driveways in Northglenn by removing any stains, dirt, and grime and returning their original pristine appearance. Our experts deliver top-notch results and quick, efficient service so that you won't have to spend another day looking at unsightly animal droppings, organic growths, and other eyesores on your driveway. Call us today for more information about our driveway cleaning or to schedule a session for your Northglenn property!
Reviews & Testimonials on Northern Colorado Window Cleaning in Northglenn, CO
There are currently no reviews or testimonials for Northglenn, CO. Check back soon!
OUR LATEST ARTICLES
How Clean Windows Can Benefit Your Health

For the most part, we clean our windows because they get dirty, and clean windows are prettier than dirty ones! But you'll be surprised to learn that there are more benefits to having clean windows t […]

Why Get Your Windows Cleaned

We all like to be DIY kings and queens but sometimes there are certain chores around the house that should be left to the professionals. Window Cleaning is one of those chores that require certain to […]