Your Local Pressure Washing Company in Longmont, CO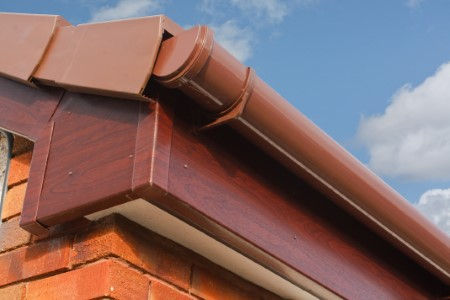 Northern Colorado Window Cleaning provides exceptional client service and unmatched professional pressure washing to the property owners of Longmont! Our knowledgeable and experienced technicians specialize in identifying and treating the specific issues plaguing your home so that you can take pride in its beauty once again. We offer complete pressure and soft washing that gives all your exteriors the care and maintenance they need to stand the test of time. Whether your home is facing grime buildup, mold and algae growth, or embedded stains and discoloration, Northern Colorado Window Cleaning can provide relief! Don't let unavoidable eyesores keep you from enjoying the flawless aesthetic you want; instead, invest in our top-tier pressure washing and restore your home to its original perfection! Call us today to see about setting up service for your Longmont property or to find out more information!
Improve Your Solar Panels' Performance with Longmont Solar Panel Cleaning
If the solar panels on your Longmont property become covered in caked-on grime, dead leaves, and animal droppings, then they'll undoubtedly have difficulty in yielding optimum energy efficiency. This is because these buildups can prevent sunlight from reaching solar cells on your panels. Dirty panels can also hurt your property's curb appeal by giving it an untidy appearance. That's why cleaning and maintenance are necessary for your panels. Northern Colorado Window Cleaning offers effective solar panel cleaning that removes any grime buildup or obstacles that may be blocking the sunlight from your panels and decreasing their energy efficiency. Cleaning with us on an as-needed basis guarantees that your solar panels always function at their basis and helps them achieve a long lifespan.
Get Rid of Toxins with Longmont Pressure Washing
Your Longmont home will more than likely face mold and mildew growth at some point. These growths cause staining and structural damage and can also be a health concern for humans who get exposed. To ensure that these contaminants don't wreak havoc on your exteriors and that your family doesn't suffer from mold-related allergies, you should invest in the pressure washing services of Northern Colorado Window Cleaning. Our experts target mold and mildew and thoroughly sanitize your exteriors of them. Not only will your exteriors look better, but they'll also be free of these harmful toxins!
Cut Utility Costs with Professional Roof Cleaning
At Northern Colorado Window Cleaning, our team provides roof cleaning services that can help you lower your monthly electricity bill. Dirty roofs force excess heat into your home and cause the need for heavier air conditioning use. That's one reason to prioritize roof cleaning for your property. With regular cleaning, you eliminate grime buildup on your roof and instantly improve your home's energy efficiency. Our team specializes in highly effective roof cleaning that eliminates problematic buildups and increases energy efficiency. Don't let accumulated dirt and debris cost you extra on your utilities and ruin the sight of your Longmont roof. Call the roof cleaning experts of Northern Colorado Window Cleaning and let us restore this installation for you!
Reviews & Testimonials on Northern Colorado Window Cleaning in Longmont, CO
There are currently no reviews or testimonials for Longmont, CO. Check back soon!
OUR LATEST ARTICLES
How Clean Windows Can Benefit Your Health

For the most part, we clean our windows because they get dirty, and clean windows are prettier than dirty ones! But you'll be surprised to learn that there are more benefits to having clean windows t […]

Why Get Your Windows Cleaned

We all like to be DIY kings and queens but sometimes there are certain chores around the house that should be left to the professionals. Window Cleaning is one of those chores that require certain to […]