Your Local Pressure Washing Company in Superior, CO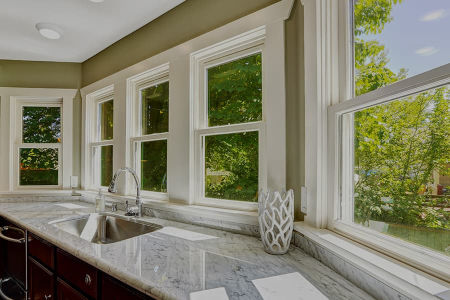 At Northern Colorado Window Cleaning, we are happy to extend our professional pressure washing services to the community of Superior and surrounding areas. We specialize in polishing your exteriors to perfection and helping you achieve a flawless aesthetic for your property! Not only do our services improve the look of your home, but they also help preserve its structural integrity over time. We currently offer basic pressure washing for your hardscapes, soft washing for your roof and other delicate exteriors, gutter cleaning, and solar panel cleaning! At Northern Colorado Window Cleaning, there's no job our seasoned pros can't handle and nothing more important to us than your complete satisfaction. If you're in Superior and looking for the finest in pressure washing services for your property, then our work is the solution for you! Call us today for more information or to book an appointment!
Maximize Energy Efficiency with Superior Solar Panel Cleaning
Installing solar panels is an excellent way to cut energy costs and have your Superior property contribute to a clean and sustainable environment. However, solar panels caked in dirt and grime will inevitably have difficulty in producing solar energy and yielding maximum efficiency for your home or commercial building. Solar panel cleaning with Northern Colorado Window Cleaning is the most effective way to ensure that dirt, pollen, and other grime doesn't compromise the performance of your solar panels and ensures that your investment in them doesn't go to waste. Our technicians specialize in cleaning this feature of your home without causing any damage. If dirty solar panels are plaguing your Superior property, then don't wait to give our team a call!
Perfect Your Hardscapes with Superior Pressure Washing
If your driveway, sidewalks, or other hardscapes need a deep cleaning to get rid of grime and stains, then Northern Colorado Window Cleaning has the services you need. Our technicians are experts at removing dirt and surface stains from concrete, decks, and more and restoring their pristine appearances. Call us today to ask about our premier pressure washing services in Superior so that you can enjoy the view of your home again!
Protect Your Exteriors with Gutter Cleaning
Your gutters perform one of the most important jobs of all your exteriors: preventing rainwater from damaging several areas of your home. That's why it's crucial to ensure that your gutters don't become clogged by outdoor debris that will keep them from guiding rainwater safely away. At Northern Colorado Window Cleaning, our pros will unclog your gutters and quickly get them back into proper working condition. Our services even include cleaning for the outside of gutters so that they stay looking their best! Don't let clogged gutters cause serious damage to your home. Protect your exteriors by investing in professional gutter cleaning!
For all your exterior cleaning needs in Superior, Northern Colorado Window Cleaning is the solution! Reach out to us today for more information!
Reviews & Testimonials on Northern Colorado Window Cleaning in Superior, CO
There are currently no reviews or testimonials for Superior, CO. Check back soon!
OUR LATEST ARTICLES
How Clean Windows Can Benefit Your Health

For the most part, we clean our windows because they get dirty, and clean windows are prettier than dirty ones! But you'll be surprised to learn that there are more benefits to having clean windows t […]

Why Get Your Windows Cleaned

We all like to be DIY kings and queens but sometimes there are certain chores around the house that should be left to the professionals. Window Cleaning is one of those chores that require certain to […]