Louisville's Leader in Pressure Washing Services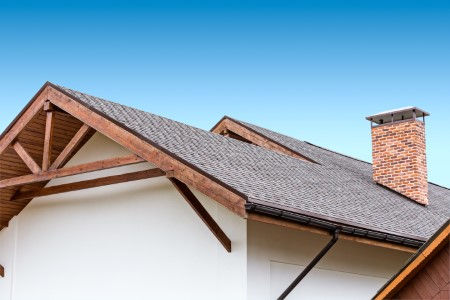 Louisville has a reliable source of quality pressure washing with Northern Colorado Window Cleaning! We boast a team of licensed and experienced technicians that specialize in the deep exterior cleaning and restoration of residential homes and commercial properties in the area. If your structure is sporting layers of unsightly caked-on dirt, suffering from mold and algae growth, or afflicted by stubborn surface stains, then our professional services are just what you need! We can make a striking difference in the appearance of your property in a matter of hours, and we offer excellent rates on all our work. We currently provide complete pressure and soft washing to cater to your home's varied needs, and we emphasize outstanding customer service for all our valued clients. If you live in Louisville and need expert exterior cleaning for your property, then Northern Colorado Window Cleaning is the pressure washer for you! Call us today to request additional information and get your next appointment on the books!
Make Your Solar Panels Last with Louisville Solar Panel Cleaning
According to experts, solar panels can last as long as 30 years. To ensure that your solar panels reach this optimum lifespan, solar panel cleaning is necessary. At Northern Colorado Window Cleaning, we offer solar panel cleaning to remove any grime, dirt, and pollen that could interfere with efficiency and performance. This cleaning also helps to ensure that your panels don't break down prematurely and can keep serving you effectively over the years. Protect this wise investment of your property by giving your panels the care they need and enjoy decades of energy efficiency.
Remove Harmful Allergens with Louisville Pressure Washing
An inevitable inconvenience of homeownership is dealing with the occasional growth of mold and mildew on your exteriors. These substances not only cause unsightly staining and structural damage, but they also lead to allergic conditions in humans that become exposed. Itchy, watery eyes, breathing problems, skin irritation, and more can plague people living or working in a structure with mold growth, and that's why deep cleaning is necessary at the first sign of this contaminant. The pressure washing services of Northern Colorado Window Cleaning can eliminate any presence of mold from your Louisville property and ensure that no health issues or structural damage incur. Your home will look better than ever, and mold and mildew will be things of the past after just one session with our professionals. If you're concerned about allergens growing on your exteriors, then don't hesitate to reach out to us and ask about our pressure washing services for your home!
Prioritize Safety with Professional Driveway Cleaning
Growths of mold and algae on your driveway are known to absorb water and become slippery when wet. This poses a slip and fall hazard for you and your family members that could result in serious injury if it isn't treated quickly. At Northern Colorado Window Cleaning, we offer the driveway cleaning your property needs to be rid of problematic growths and ensure that no one suffers from nasty falls due to them. If you've noticed slippery growths plaguing your driveway, then now is the time to contact us and request more information about our effective driveway cleaning. We offer excellent prices and the best results in Louisville so that you won't have to worry about your driveway being a safety hazard.
Reviews & Testimonials on Northern Colorado Window Cleaning in Louisville, CO
There are currently no reviews or testimonials for Louisville, CO. Check back soon!
OUR LATEST ARTICLES
How Clean Windows Can Benefit Your Health

For the most part, we clean our windows because they get dirty, and clean windows are prettier than dirty ones! But you'll be surprised to learn that there are more benefits to having clean windows t […]

Why Get Your Windows Cleaned

We all like to be DIY kings and queens but sometimes there are certain chores around the house that should be left to the professionals. Window Cleaning is one of those chores that require certain to […]