Northern Colorado Window Cleaning: Loveland's Premier Pressure Washing Services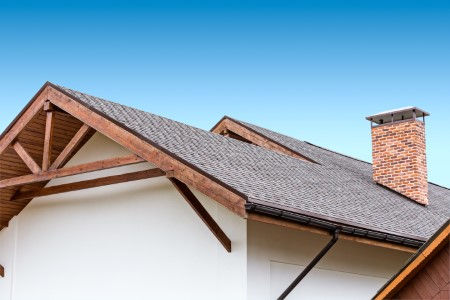 At Northern Colorado Window Cleaning, we know the importance of consistent pressure washing to preserve the quality of your Loveland area home. That's why we offer our professional pressure washing and exterior cleaning at excellent rates and guarantee outstanding results with every job we do. Routine pressure washing and cleaning not only improve the look of your exteriors dramatically, but they also go a long way toward maximizing your home's longevity and protecting it from the elements. If your Loveland property is suffering from the effects of grime buildup, organic growths, or unsightly discoloration, then waste no time in contacting our experts and getting your exteriors back into shape! Call us today to request more information and to get your next service scheduled!
Increase the Longevity of Your Solar Panels with Loveland Solar Panel Cleaning
If you want to ensure that the solar panels on your Loveland property reach their maximum lifespan, then you need to invest in regular solar panel cleaning. According to experts, solar panels can last up to 30 years. At Northern Colorado Window Cleaning, we offer solar panel cleaning to remove any grime, dirt, and pollen that could interfere with efficiency and performance. This cleaning also helps to ensure that your panels don't break down prematurely and can keep serving you effectively over the years. Protect this wise investment of your property by giving your panels the care they need and enjoy decades of energy efficiency.
Maximize Curb Appeal with Loveland Pressure Washing
When selling your home, pressure washing your exteriors can make a striking difference and help you garner more interest in your property. The outside of your home is its first impression on prospective buyers, and it could be what makes or breaks their interest in your property. To guarantee that your Loveland home wows buyers every time, rely on Northern Colorado Window Cleaning to perfect the look of your driveway, sidewalks, siding, and more! Add instant value to your home and attract serious buyers with the best professional pressure washing in town!
Save Yourself Time with Professional Gutter Cleaning
At Northern Colorado Window Cleaning, our team provides affordable gutter cleaning services to relieve homeowners of this dreaded task. We can quickly clear out any debris clogging your gutters and polish them to perfection on the outside. We'll ensure that your gutters function at their best and look great while doing so! Don't waste your free time elbow-deep in gutter debris. Call us for assistance and get back to doing the things you love with your family!
Reviews & Testimonials on Northern Colorado Window Cleaning in Loveland, CO
There are currently no reviews or testimonials for Loveland, CO. Check back soon!
OUR LATEST ARTICLES
How Clean Windows Can Benefit Your Health

For the most part, we clean our windows because they get dirty, and clean windows are prettier than dirty ones! But you'll be surprised to learn that there are more benefits to having clean windows t […]

Why Get Your Windows Cleaned

We all like to be DIY kings and queens but sometimes there are certain chores around the house that should be left to the professionals. Window Cleaning is one of those chores that require certain to […]