Northern Colorado Window Cleaning: Erie's Premier Pressure Washing Services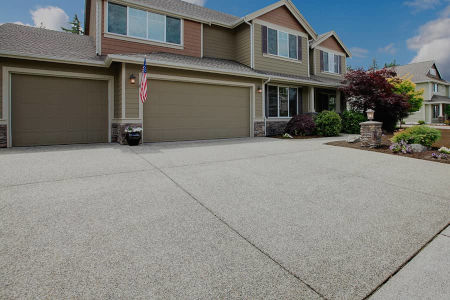 When your Erie home becomes bogged down under layers of built-up grime, you can always rely on the pressure washing talents of Northern Colorado Window Cleaning! Our experts can banish surface stains, dissolve years of caked-on dirt, and fully restore your home's pristine aesthetic in no time. We offer complete pressure and soft washing to accommodate the needs of all your exteriors, and we are devoted to giving you the best client service of any business in town. We ensure a satisfaction guarantee and unbeatable prices on all our services, and we approach each job with enthusiasm and a passion for delivering outstanding results every time. Give your Erie home the exterior cleaning it's been waiting for and help it stay in prime condition year after year with the unmatched pressure washing of Northern Colorado Window Cleaning! Call us today for more information or to schedule your next service!
Get the Most Out of Your Investment with Erie Solar Panel Cleaning
Solar panels are a great investment for your property that can help you save money and improve energy efficiency drastically. To ensure that your solar panels keep performing at top capacity and that your investment is worthwhile, regular solar panel cleaning is necessary. At Northern Colorado Window Cleaning, we specialize in removing built-up dirt, pollen, and dust that block sunlight from reaching the solar cells on your panels and compromise optimum energy efficiency. Our services offer effective cleaning that your panels need without the risk of damage. Take care of your solar panels so that they can keep serving your property effectively!
Maximize Curb Appeal with Erie Pressure Washing
When selling your home, pressure washing your exteriors is a must. The outside of your home is its first impression on prospective buyers, and it could be what makes or breaks their interest in your property. To guarantee that your Erie home wows buyers every time, rely on Northern Colorado Window Cleaning to perfect the look of your driveway, sidewalks, siding, and more! Add instant value to your home and attract serious buyers with the best professional pressure washing in town!
Preserve Your Windows with Window Cleaning
Your windows are prone to the same accumulations of dirt, grime, and pollen that commonly afflict your other exteriors, and these buildups can speed up the deterioration of your window glass. To ensure that your windows always look their best and help them last as long as possible, you can always rely on the dependable window services of Northern Colorado Window Cleaning! We specialize in restoring grimy windows to gleaming perfection and helping you avoid the hassle of a premature window replacement. Get your windows back into shape with our expert window cleaning and see your home shine!
Keep your Erie home in impeccable condition with Northern Colorado Window Cleaning's elite pressure washing services! Call our team and find out what we can do to transform your property!
Reviews & Testimonials on Northern Colorado Window Cleaning in Erie, CO
There are currently no reviews or testimonials for Erie, CO. Check back soon!
OUR LATEST ARTICLES
How Clean Windows Can Benefit Your Health

For the most part, we clean our windows because they get dirty, and clean windows are prettier than dirty ones! But you'll be surprised to learn that there are more benefits to having clean windows t […]

Why Get Your Windows Cleaned

We all like to be DIY kings and queens but sometimes there are certain chores around the house that should be left to the professionals. Window Cleaning is one of those chores that require certain to […]