Specialized Soft Roof Cleaning - Designed To Safely Clean Your Home's Roof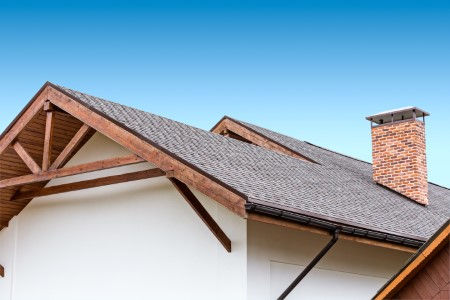 Your roof is one of the biggest and most important parts of your home, and it needs regular roof cleaning to stay in excellent shape over time. At Northern Colorado Window Cleaning, our technicians specialize in soft washing that carefully removes unsightly build-ups from your roof without causing damage or wear and tear. Roof cleaning with us eliminates any of the following from your roof:
Mold, mildew
Algae growth
Dead leaves, sticks, branches
Animal droppings and nests
Stains and streaks
Dirt and grime build-up
Why You Need Soft Washing For Your Roof
Lower Utility Costs
A roof covered in built-up dirt and grime can cost you much more than your home's pristine appearance; it can also contribute to higher utility bills every month and decreased energy-efficiency. This is because dirty roofs absorb more heat from the sun that ends up inside your home. This excess heat can make things uncomfortably warm in your house and results in the need for heavier air conditioning use to restore cool temperatures. The pressure washing pros of Northern Colorado Window Cleaning don't want any of our valued clients to overpay on electricity bills when our premier roof cleaning is readily available. We can easily clear out any grime build-ups or debris and help improve your home's energy efficiency in the process!
Toxin Removal
It's common for mold and mildew to grow on areas of your roof that don't receive direct sunlight. These toxins not only discolor your roof, but they can also cause structural damage as they can eat away at shingles and your roof's underlying wood over time. They are also known to cause allergic conditions in people like respiratory problems, skin irritation, and itchy, watery eyes. To ensure that mold and mildew don't cause these problems in your home, you need to prioritize professional roof cleaning as part of your house's routine maintenance. Soft washing your roof removes these growths and thoroughly sanitizes your roof's surface, making it harder for them to redevelop later.
Improved Curb Appeal
When selling your home, a dirty roof is one thing that can hurt your home's chances of attracting interested buyers. That's why it's necessary to schedule a roof cleaning service before you put your house on the market and start welcoming people in for viewings. A clean roof indicates to buyers that your home has been well-maintained and helps it make the best first impression on them. Don't let a dirty roof hinder your home selling! Make roof cleaning a priority and add instant resale value to your property!
Increased Lifespan
Professional roof cleaning is critical if you want your roof to last as long as possible. This service removes any debris and organic growths that may cause your roof to decay prematurely. It also alerts you of any small repairs needed so that they don't go neglected and lead to more serious damage. Big, unexpected repairs and early roof replacements are headaches that we don't want our clients to have to deal with, and that's why the team at Northern Colorado Window Cleaning urge homeowners to invest in routine roof cleaning for their properties.
For the finest in roof cleaning, look no further than Northern Colorado Window Cleaning's premier services! Call us today for more information, and don't forget to ask about our gutter, solar panel, and window cleaning to round out your home's exterior appearance!
OUR LATEST ARTICLES
How Clean Windows Can Benefit Your Health

For the most part, we clean our windows because they get dirty, and clean windows are prettier than dirty ones! But you'll be surprised to learn that there are more benefits to having clean windows t […]

Why Get Your Windows Cleaned

We all like to be DIY kings and queens but sometimes there are certain chores around the house that should be left to the professionals. Window Cleaning is one of those chores that require certain to […]