Your Local Pressure Washing Company in Boulder, CO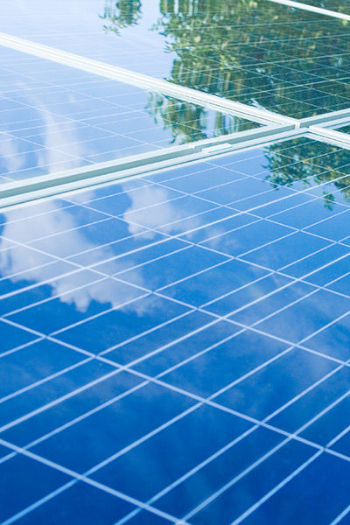 Northern Colorado Window Cleaning has earned quite a reputation in Boulder for its outstanding service and cleaning results. Our pressure washing pros can restore the beauty of your home and prepare it for house painting if that's the next step you want to take.
Exterior cleaning is an essential part of protecting your home and improving the curb appeal. In fact, professional power washing can increase the property value of your home too. The trick is to avoid the DIY approach and hire the right team of experts for the job - like Northern Colorado Window Cleaning. We use the most efficient and effective cleaning process without concern for damaging your property in the process.
For optimal service in the Boulder area, give our company a call. We promise to meet your needs and exceed your expectations. Find out what makes us a top contender for local pressure washing service.
Boulder Solar Panel Cleaning
If your Boulder home has solar panels, it's probably time for a cleaning. Yet, the average consumer with solar power doesn't realize they need a routine cleaning or what the value is in scheduling this service regularly. Some of the perks of staying current with your solar panel cleaning are:
Protect your investment
Remove debris that can damage your panels
Help them run more efficiently
Enable them to work more effectively
Adhere to warranty guidelines
It's wonderful to see more homeowners deciding to add panels and run off of solar energy. Creating a greener and more environmentally friendly household is important. However, don't let neglect cause them to be rendered useless.
Pressure Washing Services For A Sparkling Clean Boulder Home
It's important to realize that power washing isn't the best do-it-yourself task, even though your local home improvement retailer would like to convince you otherwise while selling you the equipment for the job.
If mishandled by someone without training or experience, pressure washing can lead to property damage and personal injury. It's not worth the risk, so let us professionally handle the job for you. We offer plenty of service menu options like:
Driveway Cleaning
Soft Wash Roof Cleaning
Gutter Cleaning
Window Cleaning
And More!
Contact us today for superior pressure washing in Boulder, and watch what our cleaning magic can do for your home.
Reviews & Testimonials on Northern Colorado Window Cleaning in Boulder, CO
There are currently no reviews or testimonials for Boulder, CO. Check back soon!
OUR LATEST ARTICLES
How Clean Windows Can Benefit Your Health

For the most part, we clean our windows because they get dirty, and clean windows are prettier than dirty ones! But you'll be surprised to learn that there are more benefits to having clean windows t […]

Why Get Your Windows Cleaned

We all like to be DIY kings and queens but sometimes there are certain chores around the house that should be left to the professionals. Window Cleaning is one of those chores that require certain to […]