Lafayette's Top-Notch Pressure Washing Crew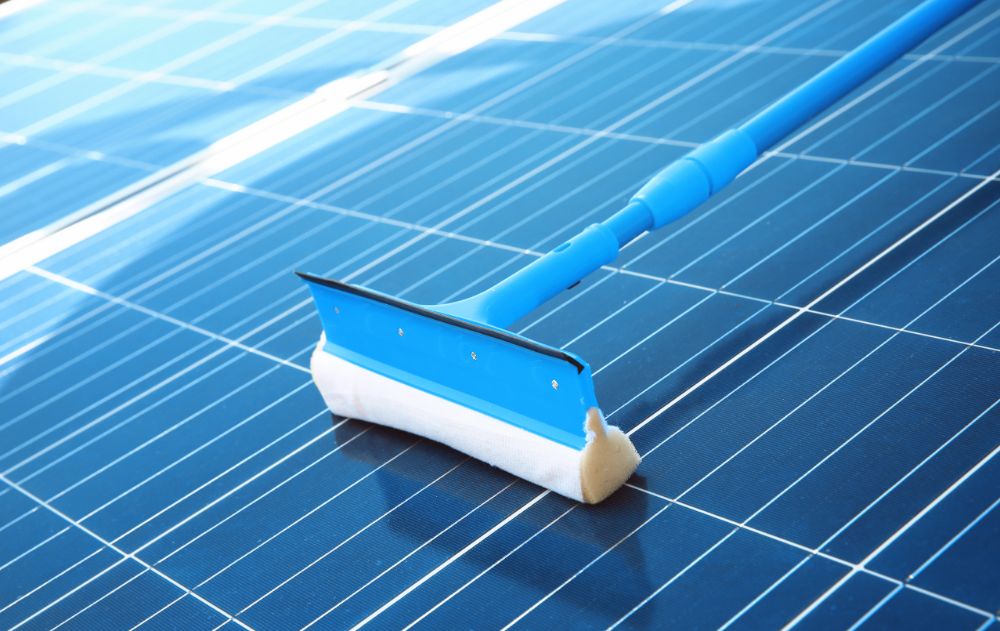 At Northern Colorado Window Cleaning, we're proud to work with so many local homeowners in Lafayette and neighboring communities to provide pressure washing excellence. Some homeowners believe that rain naturally washes away dirt and other messes that collect outside your home, while others think that the only time you need pressure washing is when preparing for a house painting job. The truth is that routine pressure washing is necessary for keeping your home's exterior clean year-round.
It's not just about curb appeal, either, although that's important too. Using a reliable professional to keep your home's exterior clean is about removing potentially harmful substances that threaten your structure or even the health of you and your family. Stop taking unnecessary risks and give Northern Colorado Window Cleaning a call for pressure washing services.
We Provide Lafayette With Essential Solar Panel Cleaning
When you're in need of a professional to meet your solar panel cleaning needs in Lafayette, call Northern Colorado Window Cleaning. Keeping your solar array clean and bright is key in making sure your home looks its best while also working its best, too. Neglecting your solar panels can not only negatively impact their productivity, but it can also affect your curb appeal and property value. For these reasons, Lafayette homeowners know that ours is the name to trust for superior solar panel cleaning results. We know just how important your solar array is to you, so we always make sure to treat it with the utmost care and attention to detail. Feel free to contact us for a solar panel cleaning quote or with any questions you may have about this unique service.
Safe & Effective Window Cleaning For Your Home In Lafayette
Homeowners in Lafayette don't need to look any further than Northern Colorado Window Cleaning when they need professional window cleaning services. It's important to keep in mind is that not all pressure washing techniques are appropriate for window cleaning. More accurately, not all pressure washers are the right fit to handle delicate jobs like washing windows. It's definitely not the type of task you should consider DIY, nor should you delegate it to a less-than-credible cleaning company. If mishandled, pressure washing windows can:
Break lass
Compromise support
Infiltrate caulking/seals
Cause bodily harm
Leave spots and streaks
However, when your windows are cleaned with our company's skill and precision, all you see is a clean window and a clear view. Get back to enjoying the panorama that attracted you to the home in the first place—instead of staring at spots, streaks, and visible dirt.
Lafayette Homeowners Love Our Pressure Washing Services
How would you like to see your home look as good as new? At Northern Colorado Window Cleaning, we can revitalize and restore your curb appeal without anything more than our professional exterior cleaning. Maybe you'd also like to spruce up the look with house painting or staining? First, you need to have the surface prepped, and part of that is pressure washing. We offer critical exterior cleaning services to Lafayette homeowners, such as:
Driveway cleaning
Gutter cleaning
Roof cleaning
Solar panel cleaning
Our skilled pressure washing will help you bring back the maximum amount of curb appeal while also increasing your home's property value. It's an effective way to rid the exterior surfaces of contaminants that can be harmful to the materials and your family members. It's not the type of job that you should take care of on your own as a DIY task, so leave the hard and potentially dangerous work to our pros-- and go back to enjoying your day off.
OUR LATEST ARTICLES
How Clean Windows Can Benefit Your Health

For the most part, we clean our windows because they get dirty, and clean windows are prettier than dirty ones! But you'll be surprised to learn that there are more benefits to having clean windows t […]

Why Get Your Windows Cleaned

We all like to be DIY kings and queens but sometimes there are certain chores around the house that should be left to the professionals. Window Cleaning is one of those chores that require certain to […]