Northern Colorado Window Cleaning: Lakewood's Premier Pressure Washing Services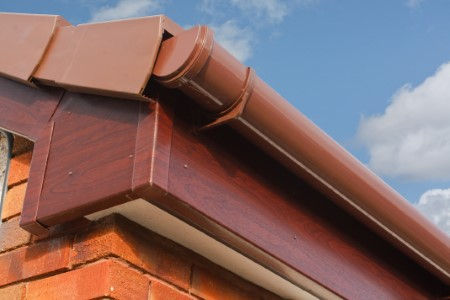 Northern Colorado Window Cleaning delivers the quality pressure washing Lakewood homeowners need to keep their properties beautiful and structurally sound! Our top-notch exterior cleaning can easily eliminate unattractive surface stains, power through caked-on grime, and remove problematic mold and mildew growths plaguing your home. Our complete pressure washing and soft washing can accommodate any structure's specific needs and help it to stand up against the elements over time. Don't let unsightly eyesores bring down your curb appeal and blemish your home's beauty; instead, invest in our premier exterior cleaning and see your property transformed! For more information on our services or to schedule an appointment for your home, call us or reach out online! We can't wait for the chance to give your home the care it truly deserves!
Maximize Energy Efficiency with Lakewood Solar Panel Cleaning
Solar panels provide a great means to reduce electricity costs and elevate energy efficiency. However, if your panels are sporting excessive grime buildup or buried under weather debris, it can put an obstacle between the sunlight and the panels' solar cells. This prevents the optimum production of solar energy and can lower efficiency significantly. To keep this from occurring on your Lakewood property, Northern Colorado Window Cleaning offers solar panel cleaning to eliminate any buildups on your panels. Regular cleaning ensures that your solar panels maintain optimum performance and that your home's energy efficiency stays at an all-time high. Get the most out of your investment and keep your solar panels functioning at their best with Northern Colorado Window Cleaning's unmatched solar panel cleaning!
Perfect Your Exteriors with Lakewood Pressure Washing
To keep your exteriors free of unsightly dirt buildup and surface stains, Northern Colorado Window Cleaning provides pressure washing services that yield exceptional results! Our team combines expert knowledge and top-quality equipment to eliminate visible afflictions from your exteriors and thoroughly sanitize any mold, mildew, or bacteria present in these areas. Whether you want to improve your curb appeal for an impending home sale or simply want to rejuvenate the appearance of your property, you can't go wrong with our premier pressure washing services! Take pride in your Lakewood property and contact our team to give it the care it needs.
Keep Your Gutters Clear of Debris with Professional Gutter Cleaning
Your gutters serve the purpose of guiding excess rainwater away from your home so that it can't cause water damage to any of your exteriors. To prevent these important installations from getting clogged and ensure that they continue performing without issue, gutter cleaning for your Lakewood property is a necessity. At Northern Colorado Window Cleaning, we offer gutter cleaning to relieve you of this tedious chore and to give you professional-grade results. We even include cleaning for the outside of your gutters, too! Give your gutters the deep clean they need to look their best and maximize their performance with our expert gutter cleaning and rest assured that water damage won't be an issue for your other exterior features.
Reviews & Testimonials on Northern Colorado Window Cleaning in Lakewood, CO
There are currently no reviews or testimonials for Lakewood, CO. Check back soon!
OUR LATEST ARTICLES
How Clean Windows Can Benefit Your Health

For the most part, we clean our windows because they get dirty, and clean windows are prettier than dirty ones! But you'll be surprised to learn that there are more benefits to having clean windows t […]

Why Get Your Windows Cleaned

We all like to be DIY kings and queens but sometimes there are certain chores around the house that should be left to the professionals. Window Cleaning is one of those chores that require certain to […]