Your Local Pressure Washing Company in Parker, CO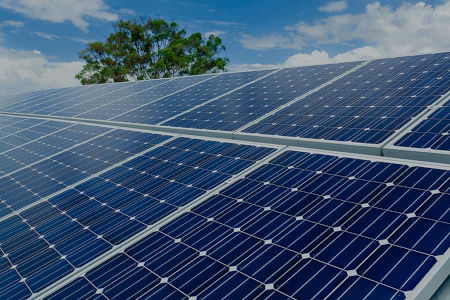 The pressure washing pros of Northern Colorado Window Cleaning are excited to extend our premier services to the homeowners of Parker! We specialize in detailed pressure and soft washing to perfect home exteriors and help preserve their quality over the years. With consistent cleaning and care, you can help your exteriors hold up beautifully in the face of numerous outdoor elements. You can also significantly improve your curb appeal, add instant value to your home, and eliminate any unsightly eyesores plaguing your aesthetic. Don't let stains, mold, algae, and weather debris subtract from the overall beauty of your home. Reach out to our experts today and ask about our services so that you can enjoy the street view of your house once again. We guarantee you won't find better prices or more exceptional client service anywhere in Parker, and we can't wait for the opportunity to work with you!
Restore Optimum Energy Efficiency with Parker Solar Panel Cleaning
Installing solar panels provides a great means to cut down on electricity costs and obtain clean energy for your Parker home. To ensure that your solar panels are yielding maximum efficiency, you need to prioritize solar panel cleaning as needed. This service keeps caked-on dirt and grime from blocking sunlight to your solar cells so that they can produce optimum solar energy year after year. Our technicians specialize in cleaning this feature of your home without causing any damage so you can protect your investment. If dirty solar panels are plaguing your Parker property, then don't wait to give our team a call!
Boost Curb Appeal with Parker Pressure Washing
Pressure washing your exteriors before putting your home on the market can help you attract more serious buyers and add instant resale value. Many real estate professionals recommend this service before you open your home to prospective buyers as it ensures your home is making the right first impression. If you're considering putting your Parker property up for sale, then Northern Colorado Window Cleaning is here to help you get it ready! We offer the pressure washing services you need to remove stains, eliminate organic growths, and dissolve built-up dirt and grime. We can get your property sparkling from top to bottom in no time so that you have a dazzling piece of property to show off to interested buyers.
Keep Your Driveway Slip-Resistant with Professional Driveway Cleaning
Growths of mold and algae on your driveway are known to absorb water and become slippery when wet. This poses a slip and fall hazard for you and your family members that could result in serious injury. At Northern Colorado Window Cleaning, we offer the driveway cleaning your Parker property needs If you've noticed slippery growths plaguing your driveway, then now is the time to contact us and request more information about our effective driveway cleaning.
We offer excellent prices and the best results in Parker so that you can keep your driveway stays slip-resistant and safe for everyone!
Reviews & Testimonials on Northern Colorado Window Cleaning in Parker, CO
There are currently no reviews or testimonials for Parker, CO. Check back soon!
OUR LATEST ARTICLES
How Clean Windows Can Benefit Your Health

For the most part, we clean our windows because they get dirty, and clean windows are prettier than dirty ones! But you'll be surprised to learn that there are more benefits to having clean windows t […]

Why Get Your Windows Cleaned

We all like to be DIY kings and queens but sometimes there are certain chores around the house that should be left to the professionals. Window Cleaning is one of those chores that require certain to […]